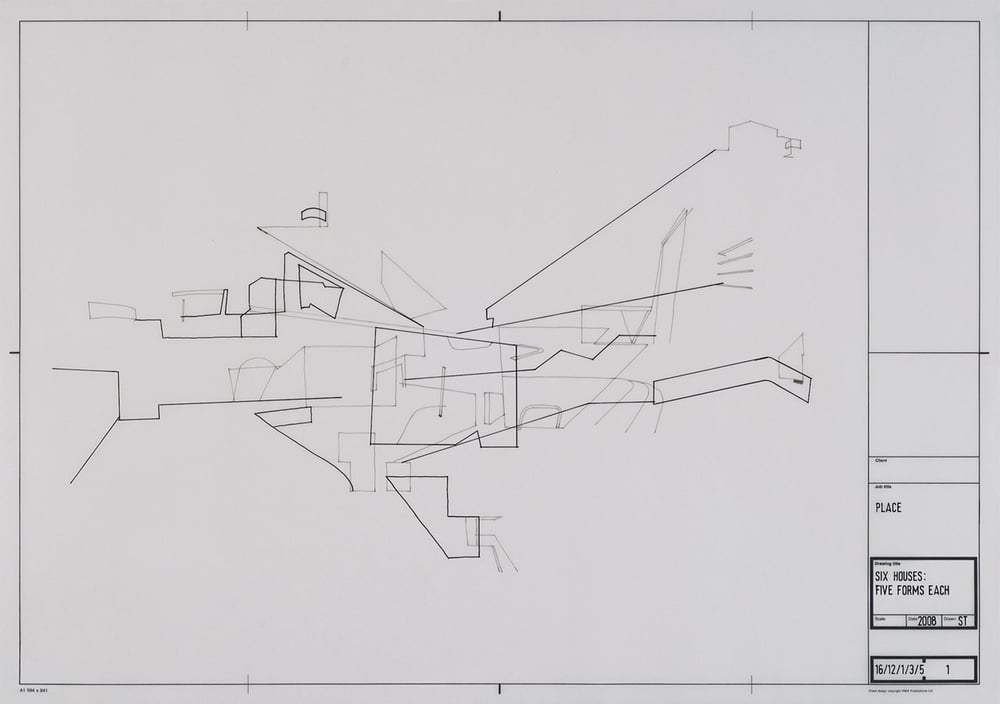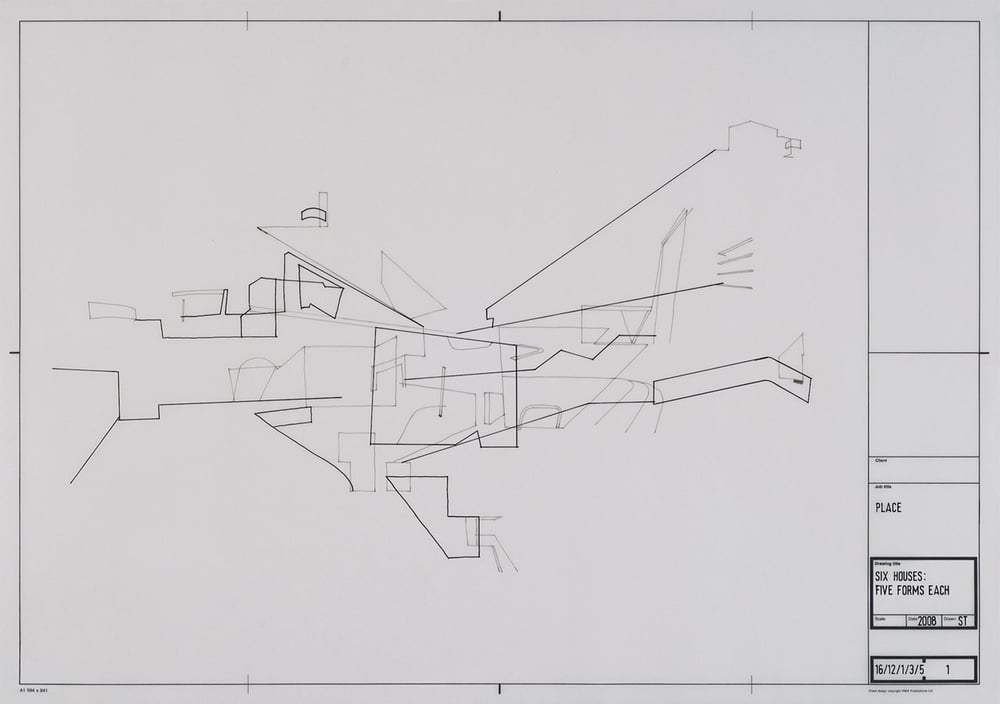 Place / Six houses: Five forms each No.1
£7.00
Material: Dye-line print on copy paper
Size: 594 x 841 mm
A limited edition print, 1 of 10, produced on the occasion of Place / A study of modern houses in Cornwall, an exhibition at The Architecture Centre in Bristol.
The dye-line processes is a diffusion-transfer process where a master copy is made on a translucent sheet, in this case tracing paper, which is placed on light-sensitized negative paper and exposed to light. The negative is then placed in contact with a sheet of positive transfer paper and fed into a developer. When the two sheets are peeled apart, the image is transferred to the positive paper.
Prints are folded in the traditional plan fold and placed in C5 envelopes.
Due to the nature of the the print process this will eventually fade when exposed to direct sunlight.
Due to the nature of hand printing there will be slight imperfections.
Prints are packaged in envelopes and are shipped in strong, board backed envelopes.
All prints are supplied unframed and sent flat by Royal Mail.
Copyright:
All rights reserved. 
Copyright © Sophie Tarbuck.